The Negotiation Center partners with The Gap Partnership
We are delighted to announce that The Negotiation Challenge has formed a strategic alliance with The Gap Partnership, the world's leading negotiation consultancy.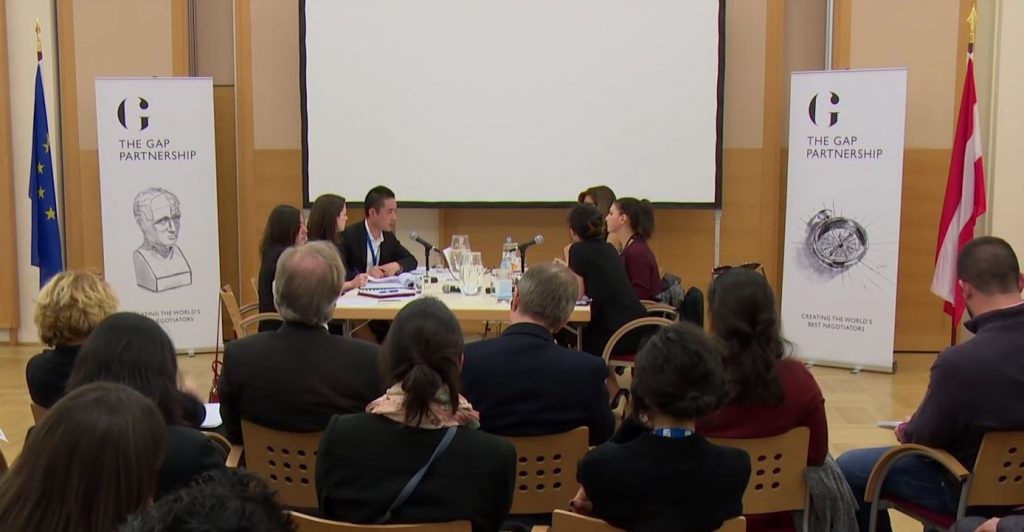 A global negotiation competition, The Negotiation Challenge invites graduate students from the world's foremost business and law schools to compare their negotiation skills whilst sharing their passion for the subject in a highly competitive and stimulating environment. The competition was founded and is run by negotiation academics drawing upon the pedagogical experience of prof. Smolinski and prof. Kesting. It uses consistent, systematic methodology to capture the participants' negotiation skills with the ultimate goal of finding the "Negotiation World Champions".
"The Gap Partnership shares the same passion for negotiation as we and the participants of our competition have." says prof. Smolinski. "We could not ask for a better partner to help us make The Negotiation Challenge a truly global competition.
"We are delighted to be working with The Negotiation Challenge and alongside some of the brightest and best negotiators of the future", said Steve Gates, Global CEO of The Gap Partnership